Thinking of re-locating to the Southern Highlands? Here you will find businesses to help make this transition easy. Local people with local knowledge.
Moving can be one of the most stressful undertakings any of us do in our lifetime. 
Be it a family or business  move to an area that you are not familiar with, the stress levels are going to be on high alert. Let your move to the Southern Highlands be as easy as possible, talk to a local, ask questions, get advice and start to enjoy your new life in the Southern Highlands.
If you are thinking about not only relocating yourself, but also your business to the Southern Highlands and would like to contact our Economic Development Co-Ordinator, Jan Campbell, you can email her at business@wsc.nsw.gov.au
Local Knowledge & Expertise
Action Hire
Action Hire has been serving the Southern Highlands for the past 32 years.
Read More
Bundanoon Community Association Inc.
The Bundanoon Community Association is responsible for the management of the various Sub-Commitees, each of which has a Covenor. Each Sub-Committee manages a specific area of community activity or interest, and is responsible to the Bundanoon Community Association committee. As an incorporated body, the Bundanoon Community Association has an ethical responsibility to ensure community activities […]
Read More
Forever Wagging Tails Pet Minding Service
With 20 years of veterinary nurse experience. Let me assist you with caring for your pets while you are unable to. I can walk your dog, feed your cat, rug the horse and generally assist. Live in option is available. Contact me for rates and availability.
Read More
Highland Recruitment
We listen and we get results.
Read More
Highlands Arrivals Buyers Agent
Integrity New Homes South Coast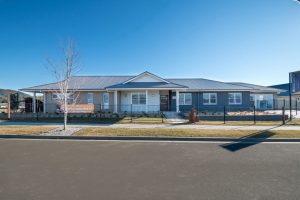 Integrity New Homes South Coast provides the innovative design flair of an architect coupled with the systems, service, quality, and price benefits of a volume builder.
Read More
Moss Vale Chamber Of Commerce
Supporting Moss Vale Businesses to develop their business and a proud member of the Moss Vale Community.
Read More
Southern Highlands Food & Wine Association
SHFW represents the regions food and wine producers, restaurants and related businesses. Our primary role is the promotion of the regions wine and food industries through the organisation of regional banner events like the Southern Highlands Food & Wine Festival, and the Australian Highlands Wine Show as well other promotional opportunities.
Read More
Southern Highlands Food & Wine Clusters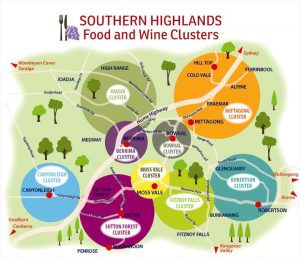 The Southern Highlands Food & Wine Clusters are an initiative of Moss Vale Rural Chamber of Commerce.
Read More
Southern Highlands Chamber of Commerce & Industry
Representing business in the Southern Highlands Promoting economic growth that respects our community and the natural environment, encouraging a strong diversified economy that will support local employment and enhance our quality of life.
Read More