This is where you will find tourism industry resources to assist your business.
VISITOR SERVICING REPORT
Future proofing Visitor Servicing in NSW using Wingecarribee as a pilot.
Visitor servicing globally is changing. Consumers are increasingly planning their travel digitally and visitation to Visitor Information Centres is static or declining in many places.
---
SOUTHERN HIGHLANDS DESTINATION STRATEGY 2020-2030
The Destination Strategy considers a Desired Future which focuses on the region's strengths, protecting what makes the area special, re-balancing the ageing population forecast, while driving economic growth and vitality in a sustainable and resilient manner. Based on four key pillars of People, Place, Prosperity and Partnership, the Strategy looks at issues of economic, social, environmental, cultural and civic leadership.

In partnership with local stakeholders, we'll now use this strategy to direct the development of medium to long-term actions in the interests of shared future prosperity.
---
DSSS BUSINESS DEVELOPMENT RESOURCES
Resources include: Visitor Economy Jobs & Skills Connector, DSSS Destination Drop In Series Webinars, Plans & Strategies and more.

---
DSSS DESTINATION MANAGEMENT PLAN
The Destination Management Plan is designed as a high level framework to guide the delivery of the tourism sector's economic and social benefits and positions Destination Sydney Surrounds South (DSSS) as an active advocate and facilitator for the region.
---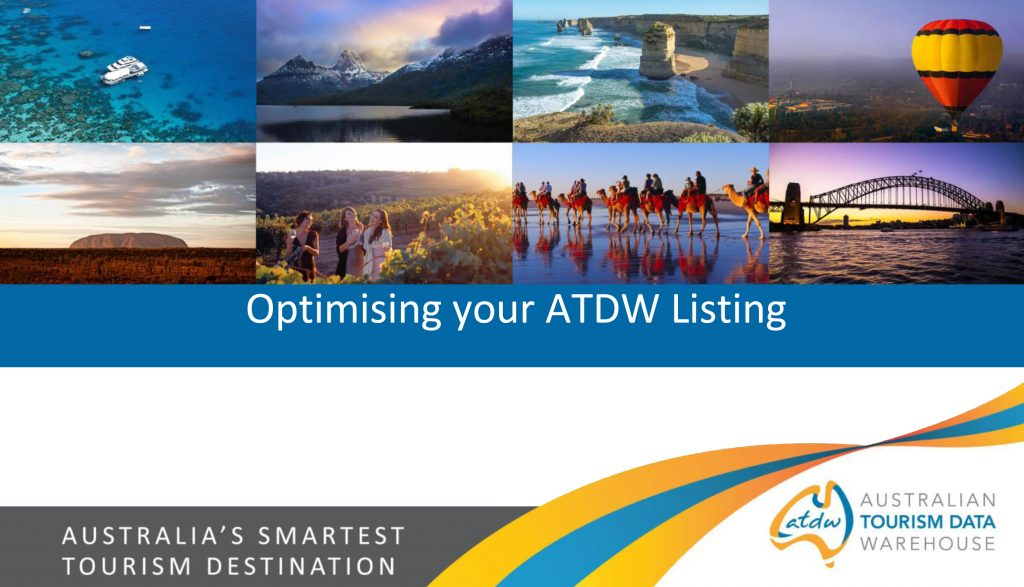 ATDW TOOL KIT
The Australian Tourism Data Warehouse (ATDW) is a database of Australian tourism information that caters specifically for accommodation, attraction, events, tour, transport, hire operators, restaurants and general service categories.
Optimise your ATDW listing with this tutorial.
---
WORKING WITH DESTINATION NSW
The Industry Services team at Destination NSW provides a range of free resources and advice to assist new and existing tourism operators to develop and grow their businesses.
---
EVENTS FUNDING AND TOURISM GRANTS
Below is a listing of specific tourism funding and grants programs available to NSW tourism businesses.
Note: This list may not be exhaustive and it is recommended that you also conduct your own investigations:
BUSINESS GRANT FINDER
Looking for funding to support your business?
With the Business Grant Finder you can find out in just 10 minutes what grants you could be eligible for, from a range of over 1,500 government grants worth almost $40billion.
---
TOURISM PRODUCT DEVELOPMENT FUND
The NSW Government has announced that $3million will be available through the 2020/21 Tourism Product Development Fund. $1million is available under a Refresh and Renew Fund.
EXPERIENCE ENHANCEMENT FUND
The Experience Enhancement Fund offers grants between $50,000 and $150,000 on a matched dollar for dollar basis. This fund is available for: upgrades, re-purposing and creating new attractions/experiences.
DESTINATION NSW REGIONAL EVENT FUND
The Regional Event Fund identifies and supports events in regional NSW.
1. Micro Event Fund
2. Flagship Event Fund
---
NSW FIRST PROGRAM
Destination NSW delivers the NSW First program to assist tourism businesses around the State to develop, promote and sell their tourism products.
It includes face to face workshops and online webcasts that offer 'how-to' insights on a range of topics for the tourism industry, with events to be added to the calendar throughout the year.
---
TOURISM RESILIENCE GUIDES
Destination NSW in partnership with Resilience NSW and the NSW Rural Fire Service (NSW RFS) developed three new Quick Tips for Tourism Resilience guides.
---
STATEWIDE DESTINATION MANAGEMENT PLAN
The NSW visitor economy is a central strength
and pillar of the NSW economy, with tourism's
GSP contribution to the NSW economy reaching
$34.2 billion in 2016-2017 and overnight visitor
expenditure in NSW increasing 10.9% in 2017 to
reach $29.1 billion.
---
DNSW BUSINESS DEVELOPMENT RESOURCES
Destination NSW has an extensive range of business development resources available to assist tourism operators and related businesses in the tourism and events industry.
---
WORKING WITH TOURISM AUSTRALIA
Tourism Australia activities include advertising and consumer promotions, public relations and media programs, trade shows and industry programs, online communications and consumer research, and working with Tourism Australia has never been easier.
---
MEET IN REGIONAL NSW
The NSW Regional Business Event Development Fund is designed to help stakeholders create, attract, or support exciting business events for regional NSW.
---
NSW FOOD & WINE TOURISM STRATEGY 2018-2022
Designed to provide the food and wine sector and the broader tourism industry with an overview of Destination NSW's plans to further support the development of food and wine tourism to the State.
---